VH-EOI Auster J/5B Autocar (c/n 3190)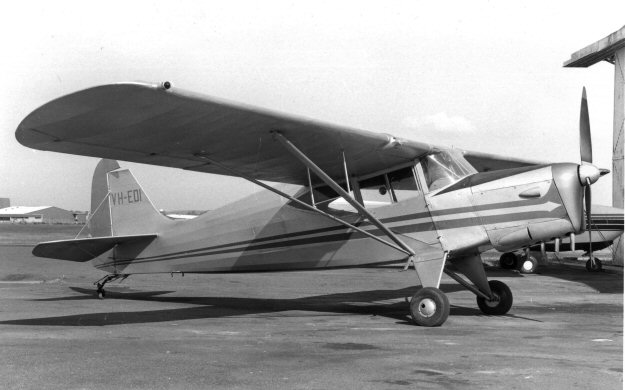 Originally registered in 1955 to Bush Pilots Airways, this Autocar became VH-WRH in 1960.
When Sid Marshall acquired it in 1968 it became VH-EOI. It was stricken from the register
shortly after Sid died in May 1975 but was resurrected in December 1976 to a private owner
in Sydney. The photo above, from the Geoff Goodall collection, was taken by Mike Vincent
at Bankstown in April 1977. Greg Banfield saw it at Bankstown in December 1968 (below)
with no cheat lines and just a bare rego. It is still current and has been owned for several years
by Jeffrey Woodroffe of Broken Hill, NSW, painted in a revised green and silver livery and
replete with spats, as seen in the shot below by Phil Vabre at Kyabb in October 2010.