VH-EOF Fletcher FU-24 (c/n 2)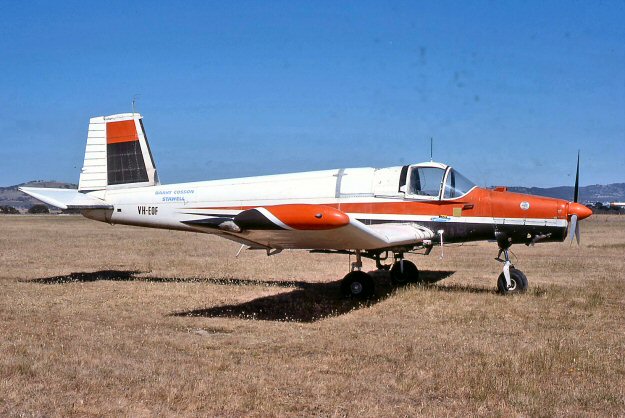 As its c/n suggests, this was the second production FU-24. It was first registered in New Zealand
in November 1954 as ZK-BHA. Roger McDonald's nice color shot above was taken at Jandakot
in July 1979 while the aircraft was with Air Culture, to whom it had first been registered on 9 July
1968. Geoff Goodall's photo below was also at Jandakot albeit a decade earlier in August of
1968 just after the aircraft had been imported, whilst at the foot of the page is another of Roger's
photos, this time at Ararat, Victoria in November 1977 when -EOF was being operated by Barry
Cosson at nearby Stawell. The fact that it had round cabin windows indicates that it may have
been converted for other than agricultural use whilst it was still in New Zealand. By 1979 it seems
to have had them metalled over as seen in Roger's photo above. -EOF was damaged beyond
repair in an accident at St. Arnud, Vic 0n 25 February 1985.