VH-EOC Fletcher FU-24 (c/n 50)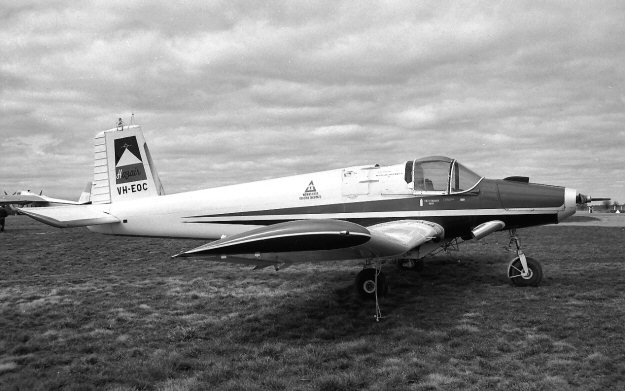 VH-EOC was one of a batch of six Fletchers which came in from New Zealand in 1968
It was previously ZK-BIX. It was operated by Hazair Agricultural Services of Orange,
NSW. Since it returned to ZK-BIX in 1972, it is possible that it had been leased, as
New Zealand rarely assigns the same rego to an aircraft which leaves its register. Geoff
Goodall's shot above was taken at Orange in September of 1968, whilst Roger McDonald
caught both it and VH-EOB (below) at the same venue in December 1969..