VH-ENY Grumman G-21A Goose (c/n 1145)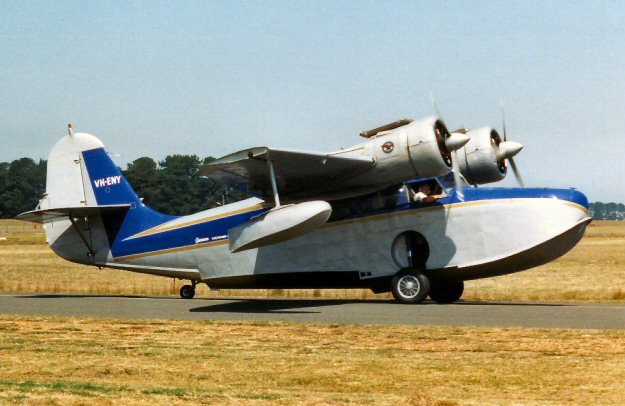 This Goose came from New Zealand in 1989 where it had been on the SeaBee Air fleet initially
as ZK-ENY. Just prior to going to Australia it was owned by Canterbury Planes. It was the
ex-RN Goose FP495, (built as a USN JRF-6B) which was civilianized after return from Lend-
Lease in 1946 as N1200V for the NYPD. From there it went to Canada (CF-RQI) and then
back on to the US register (N62121) before going to New Zealand. It did not remain long in
Australia (long enough for Barry Maclean to get this shot of it at Laverton) before being sold in
Thailand as HS-TOM. In 1990 it was auctioned off and acquired by Dieter Martin who shipped
it back to Germany by freighter. It has been undergoing restoration for several years now. Exact
status unknown (2007).