VH-EMW Piper PA-22-160 Tri-Pacer (c/n 22-6223)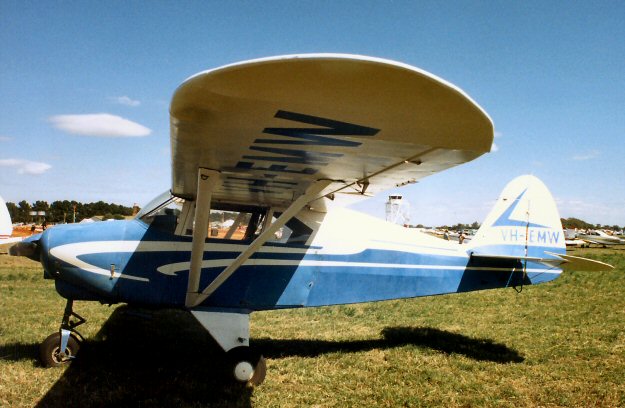 Barry Maclean had to get uncomfortably close to this Tri-Pacer at Mangalore, Victoria, due to
the parking of another aircraft right next to it. Always a problem for photographers. This Piper
came on the register in 1958 as VH-GKK and was re-registered VH-EMW in May of 1960.
Looks like some damage to the Ceconite on the lower fuselage under the trailing edge. It is still
active, and based in Shepparton, Vic. It has now been converted to a tail dragger, as seen in
Phil Vabre's recent (April 2009) shot taken at Echuca. I suppose theoretically this makes it
a Pacer.