VH-EMV CZL (Let) L200A Morava (c/n 170411)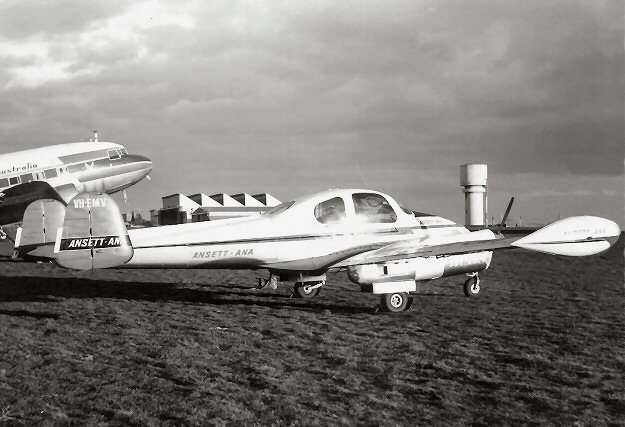 The Morava was designed as a successor to the Aero 145. The prototype first flew in 1957.
A few L.200s were built, but most numerous was the L.200A. Having said that, VH-EMV
was the only imported into Australia (although they were popular in Russia). The aircraft above
arrived in 1962 as OK-OHC. It was sold to Coastal Airways of Mackay for charter work. It
was leased later to Ansett-ANA initially, although the airline wound up purchasing the machine
in 1964. It worked out of Mackay and was nicknamed "Eggs, Meat and Vegetables" for obvious
reasons! It did a tour of duty in New Guinea in 1966 with Ansett-MAL. Upon being retired from
that service it languished for a while in the graveyard at Essendon, where Barry Maclean took the
above shot in 1967. It was sold soon afterward to J. Kemp of Currumbin, Qld and has had
several owners (and liveries) since. Geoff Goodall saw it at Wodonga, Vic in September 1984.
(immediately below). Finally, at the foot of the page is another Barry Maclean shot showing it at
Richmond, NSW in 1991 wearing a slightly modified (blue vs black) color scheme. There was
a move around 2003 to repaint it in its Ansett-ANA livery, but what became of that idea I don't
know. In any event, it is still on the register and is currently based in the Camden, NSW area.