VH-EMG Piper PA-23-250 Aztec (c/n 27-2523)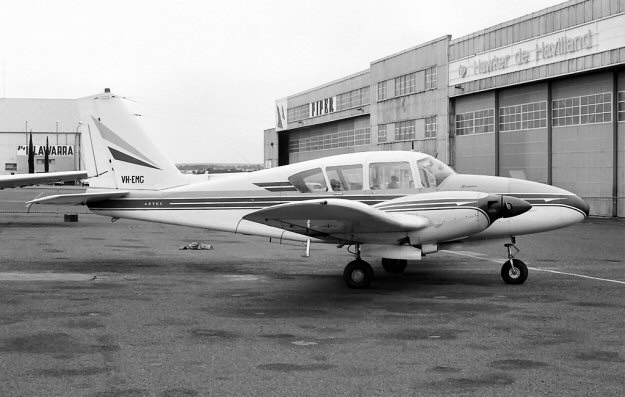 VH-EMG, ex N5443Y, was registered in January 1967 and destined to spend much of its life
in Papua New Guinea. It was in PNG at the time of independence, becoming P2-EMG in July
1975 – for a day before it reverted to VH-EMG. It rejoined the PNG register again in February
1977, as P2-BFD, based out of Kieta on Bougainville . In July 1982 it again reverted to VH-EMG
but remained in PNG where it was wrecked after overrunning the runway at Bensbach on May 2,
1985. David Carter's picture of –EMG above shows it at Bankstown in 1970.