VH-ELZ Cessna 402 (c/n 402-0206)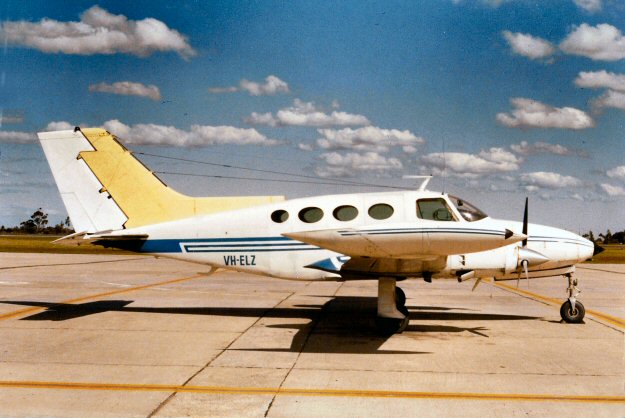 I took this shot on the ramp at Essendon in 1983 when on a trip back to Oz. I was living in Kuala
Lumpur at the time. This 402 was new when imported in 1968, and was with Bushies when Peter
Kelly took the earlier shot below, at Mt. Isa in January 1971.. By the early 80s it was decidedly
showing signs of wear, although it staggered on until 2006 before it was finally deregistered.
The 402 was basically a 401 with a freight interior, although up to nine seats could be fitted.
Later models were known as the "Businessliner".