VH-ELY Cessna 310I (c/n 310I0111)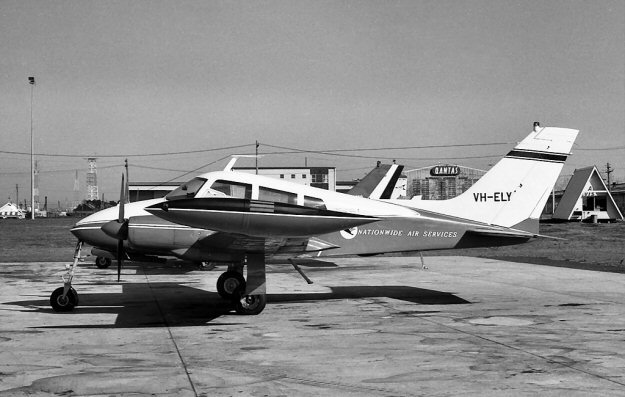 Formerly N8111M, VH-ELY was already four years old when it arrived in Australia in December
1968 for pioneering third-level airline Nationwide Air Services. David Carter photographed it at
Mascot in 1969 wearing its Nationwide titles . From November 1985 to September 1987, –ELY
was off the register as withdrawn from use. It departed the register permanently after it overran
the runway at Brampton Island, Queensland, on November 19, 1993 and hit a concrete drain.
The pilot had tried to abort take-off after one of the engines surged.