VH-ELV Cessna 402A (c/n 402A-0029)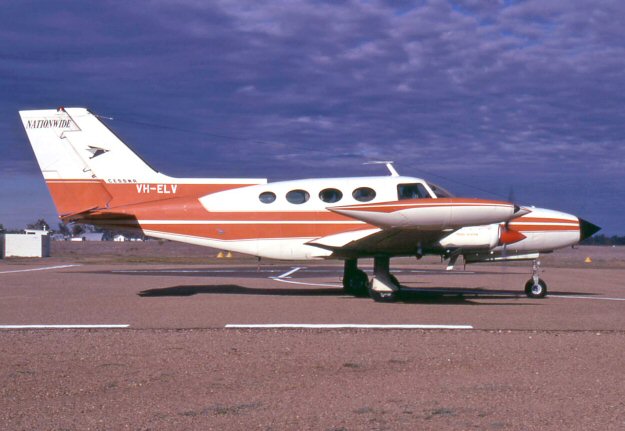 Nationwide Air Services had bases in both Bankstown and Brisbane (Airport or Archerfield?) in
the 1970s. This Cessna was probably operating out of Brisbane when photographed by Geoff
Goodall at Goondiwindi, Qld in August of 1974 (love that cloud effect). Several Cessnas and
at least one GAF Nomad were used by Nationwide, which appears to have gone out of business
by 1980. First registered in April 1970, this Cessna went on to be flown by the Forestry Comm-
ission of NSW in the new millennium. By 2008 it was still registered and operated by Gerswell
Holdings Pty Ltd, dba Dubbo Flying School and Air Charter.