VH-ELT Cessna 402A (c/n 402A0075

)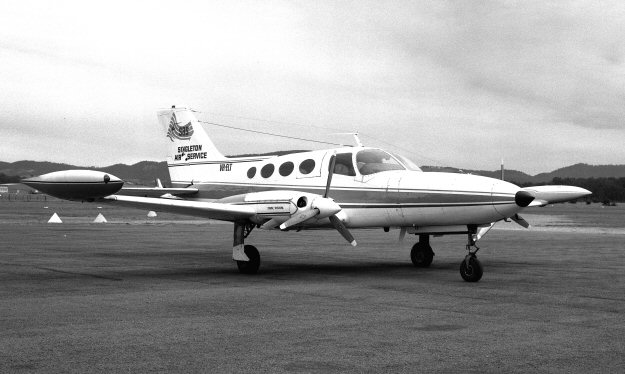 VH-ELT was one of several 402As imported in 1970. When Greg Banfield took the above photo
at Cessnock, NSW on 26 September 1981, this one was owned by Singleton Air Services. Prior
to that, though, it had been with Nationwide Air Services in the early 1970s, as seen in John Wheatley's
shot below. It then went to AeroPelican and some time later was slated to go to New Zealand as
ZK-EEL, but I do not think this was ever taken up. It is still current in Australia and is now owned by
a company at Eagle Farm Airport, Brisbane.