VH-ELP Cessna 402A (c/n 402A0072)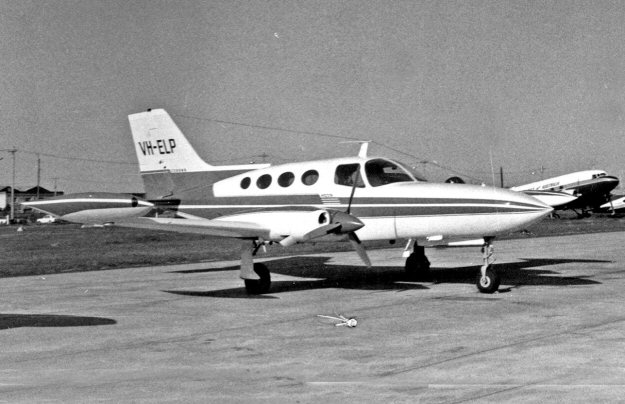 This 402A barely fits into my arbitrary window (must be registered earlier than 12/31/70) for
inclusion in this collection, coming on to the register on 10 Dec 1970. David Eyre' s photo
above was taken at Mascot in May 1971. In June 1974 it was re-registered in PNG as
P2-ELP, returning to Australia again in February of 1985 as VH-END.