VH-ELM Piper PA-22-150 Tri-Pacer (c/n 22-5520)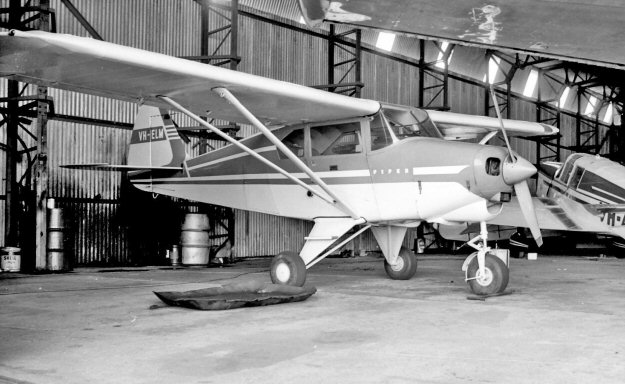 VH-ELM was one of the first Tri-Pacers imported into Australia, being registered to E.L. Marr
of Walcannia, NSW in December 1957. Bob Neate's shot (above) was taken in the hangar at
Parkes, NSW in 1962. The aircraft was written off in an accident at Mt. Murchison, NSW in
August 1971.