VH-ELA Aero Commander 100 Darter Commander (c/n 221)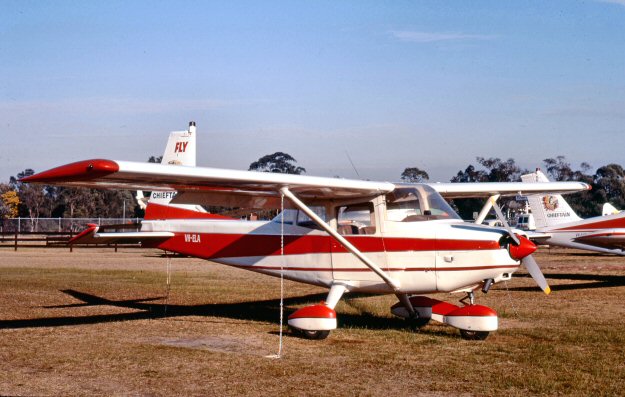 I believe only three of these forward-swept fin and rudder Darter Commanders were ever
registered in Australia. This one was imported in May of 1968 and was ex-N4122X. In
fact it was in that month that Rockwell International redesigned the model 100 into a (margin-
ally) better looking machine, the model 100-180, named the Lark Commander. This latter
version had a more conventional swept-back vertical tail. Greg Banfield's photo above was
taken at Bankstown on 22 August 1970 when the machine was in original Rockwell livery.
Phil Vabre saw it 31 years on (below) at Longreach, Queensland in July of 2001 when the
aircraft was participating in one of the Federation Airshows in the Outback air rallies.
VH-ELA is still currently registered and lives in Deniliquin, NSW.