VH-EKF Cessna 182N Skylane (c/n 18260072)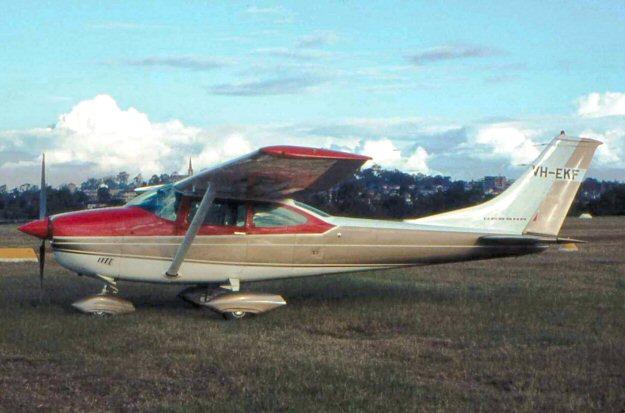 One of a mass of 182Ns imported around 1970. This one beats by one year my cut off date for
inclusion in these selections, being first registered in January 1970. Its Cessna transit rego was
N92169. (By way of interest, the original holder of that US registration, issued in 1946 was a
Piper J-3C-65). John Wheatley's shot above shows -EKF looking very trim, although on 9 Aug
1985 this aircraft was on approach to Burketown, Queensland when a worn carburetor float valve
left the pilot with a full rich mixture causing the engine to lose power. He elected to land on a track
running through rough scrub. After touch down both wings struck trees and the aircraft ran off the
track. The pilot escaped serious injury but the Cessna was written off.