VH-EIZ Cessna 172K Skyhawk (c/n 17258494)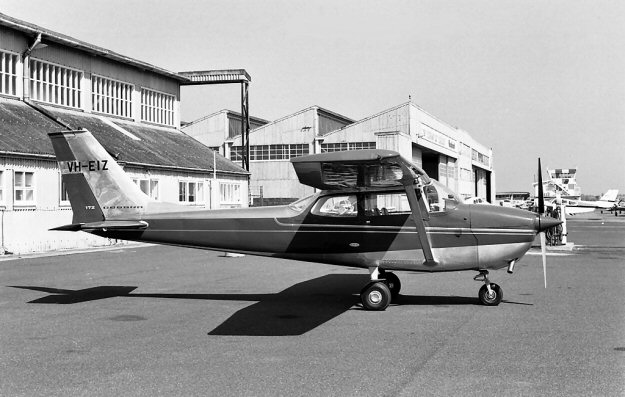 Allocated the registration N84494 in the factory, VH-EIZ was shipped to Australia to be registered to
Cessna agent Rex Aviation in January 1970. David Carter's photograph shows it at Bankstown
soon after it was rolled out of the Rex assembly hangar. The June 1975 register showed it registered
to an owner at Gympie in Queensland. –EIZ was still in Queensland when it crashed at Toogoolawah,
on 7 September 1996 when it was being used for skydiving. The overloaded aircraft, with four para-
with a tail wind, landed long and tried to take off again. –EIZ snared power lines and plunged into
the ground. While all on board escaped with their lives, three were seriously injured. Investigators
were unable to determine if the aircraft's sluggish performance was connected to an earlier incident
that day when the Cessna' prop struck the ground while taxying.