VH-EIU Cessna 172K Skyhawk (c/n 17258488)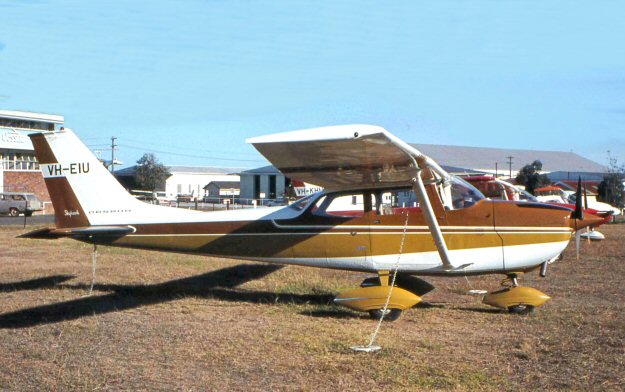 VH-EIU was one of a large number of Skyhawks imported in 1969/1970. This one was officially
registered on 11 December 1969. It was badly damaged in a wind storm at Tooradin, Victoria
on 28 June 1981 and off the register for a number of years before being restored in 1985. Oddly,
CASA's civil register records 18 June 1985 as being its date of first registration. I suspect that
John Wheatley's photo above may have been taken before the above-mentioned sojourn from the
register. Anyway, today -EIU is privately owned and based in South Australia.