VH-EIR Cessna 172K Skyhawk (c/n 17258493)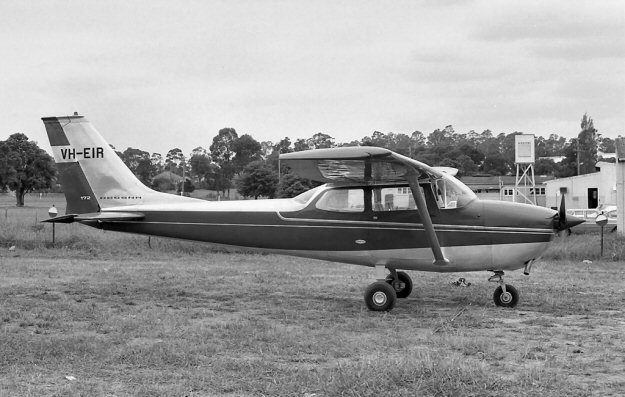 Registered to Cessna agent Rex Aviation in February, 1970, –EIR was flying with the Wimmera Aero
Club in Western Victoria by the mid 1970s. David Carter photographed it at Bankstown in 1970
before it had left the Rex facility. –EIR was current in August 2016 and owned by a farmer at Hay,
in the NSW Riverina.