VH-EIQ Cessna 182N Skylane (c/n 18260070)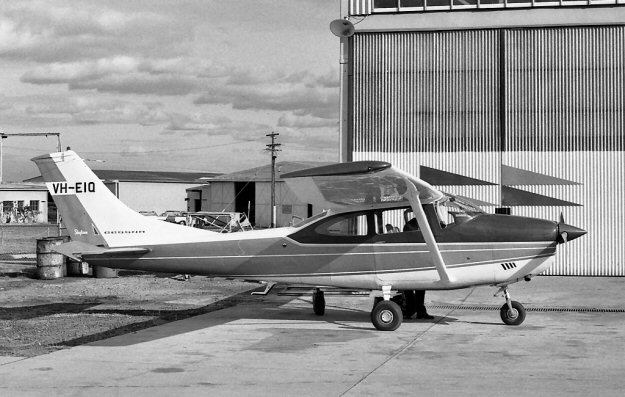 VH-EIQ was registered to a Mr A.G. Swinton of Kulnura, of the NSW Central Coast, in March
1970. David Carter photographed the aircraft at Bankstown as it was being prepared for
delivery. It was still at Kulnura on November 11, 1975 when it suffered damaged and was struck
off the register. It returned in January 1977. In an unusual coincidence, seven years to the day
after its accident at Kulnura, it had another, on Dum in Mirrie Island near Darwin. It did not return
to the register after that6.