VH-EIM (1) Cessna 175 (c/n 55487)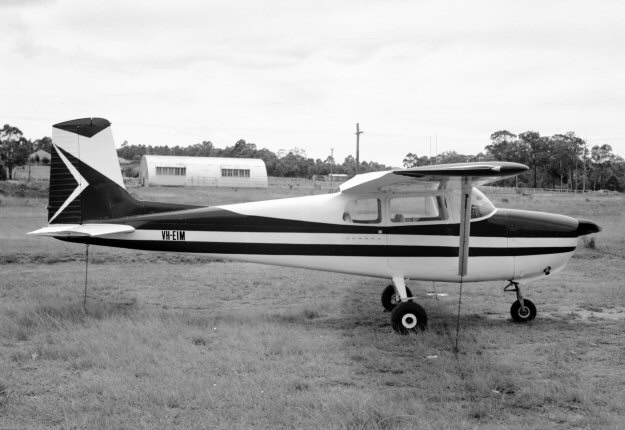 Most references would call this a Skylark, although officially that name was not used until the advent
of the model 175A. The 175 was basically a 172 with a 175 hp Continental GO-300-A engine in a
revised cowling. This white and maroon example was seen at Bankstown on 30 december 1962 by
Greg Banfield. It was first registered (ex N7187M) on 27 May 1959. This, the first VH-EIM was
written off in a crash at Canopus Station, South Australia on New Year's Day 1966.