VH-EIC Cessna 210J Centurion (c/n 21059064)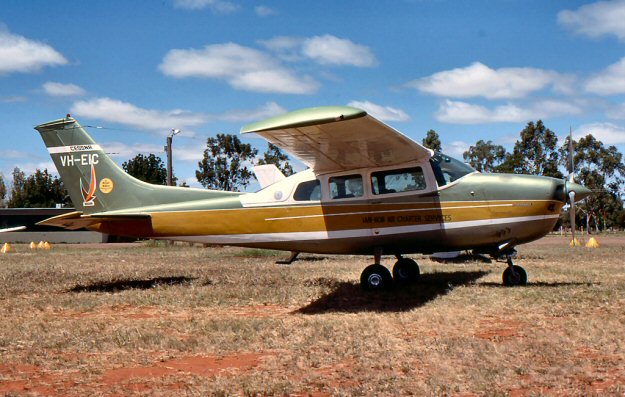 Formerly N6164F, VH-EIC was registered to Cessna agent Rex Aviation in March 1969, its first
of the 1969 model Centurions. When David Carter saw it at Griffith in 1977 it was with Ian-Rob
Air Charter Services, the Ian being Ian Markey, and based at Parafield. The tail logo is that of
Rossair, the then South Australian Cessna agent and a major air charter operator. –EIC has been
owned since 2006 by Matthew Kucks, who runs a flying school and air charter business from
Walkerston, west of Mackay.