VH-EHW Cessna 182M Skylane (c/n 18250778)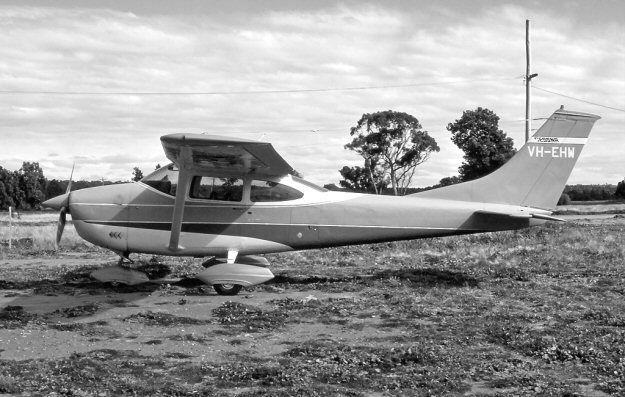 Registered to Moorabbin Cessna agent Schutt Airfarmers in July 1969, VH-EHW had been
N71850 before being shipped to Australia. Schutt retained the aircraft and it was used on his
Outback Safari tours. These were aimed mainly at American pilots who wanted to explore
Australia from the air. In 1976 –EHW was owned by a Griffith, NSW, business and it was
at Griffith that David Carter photographed it (above) in 1977. The Skylane was still current
in October 2016 and operated as a skydiving aircraft with Reef Airways at Mackay.