VH-EHL Cessna 207 Skywagon (c/n 20700141)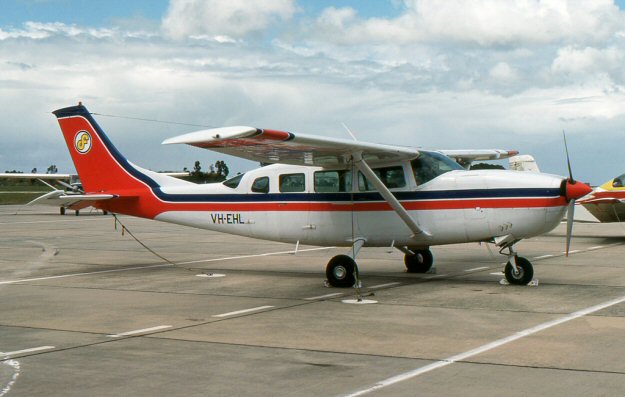 Registered in August 1970, VH-EHL had been N1541U before being shipped to Australia.
In mid 1976 it was registered to MRG Automotive Services, a major Queensland Datsun
dealership. David Carter's photograph dates from 1976, December 4, when it was at
Moorabbin. In November 2006, -EHL, then owned by Bankstown aero engine shop
Bilyara Aviation, changed its registration to VH-CGB. It was withdrawn from use in Sept
2016, its last owner, Garth Bartlett, was the principal of Bilyara.