VH-EHA Cessna 172 (c/n 36748)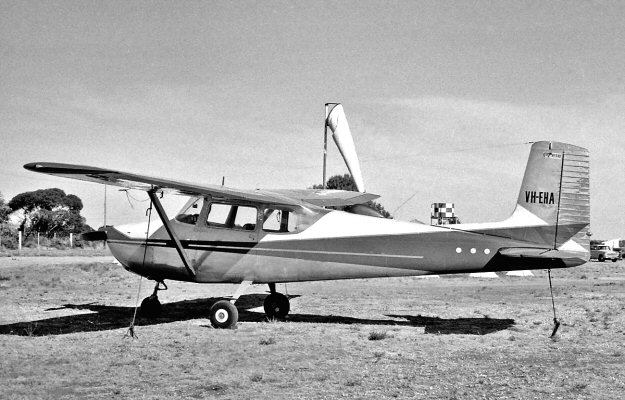 Nice shot by Peter Limon (via Geoff Goodall) of an early 172 at Renmark, SA in February
1965. One of the first of its breed to enter Australia, it was first registered in June of 1958,
and was formerly N9148B. It was sold in December 2006 and swapped its VH- for ZK,
becoming ZK-EHA. George Canciani saw it at the 'Warbirds Over Wanaka' air show in
2008 as seen in his shot below. It is, of course, now suffering from that.woeful Kiwi affliction
of not carrying national identification letters.