VH-EGZ Cessna 182M Skylane (c/n 18259944)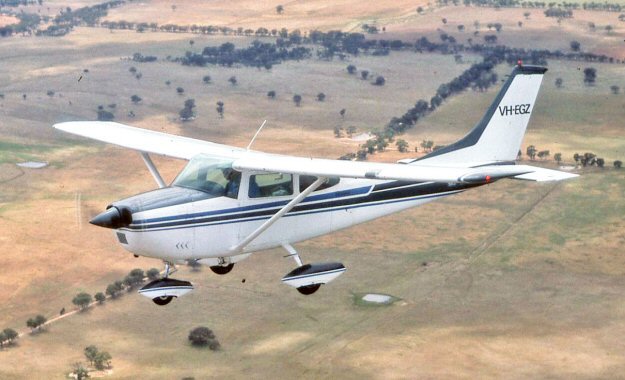 Here's a nice air to air shot from a Geoff Goodall slide taken near St. Arnaud, Victoria as they were
on the way to the 1989 Auster Fy-in. In the late 1970s this Skylane was with the Whittlesea Flying
School. Today (2016) it is registered to a private owner in Torquay, Queenslad. (Probably based
at the Hervey Bay Airport).