VH-EGX Cessna 337C Super Skymaster (c/n 33700823)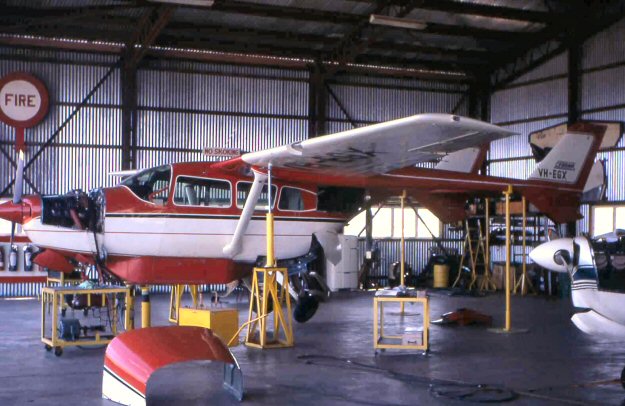 The only shot I have gleaned of this big Cessna is this hangar shot (Alice Springs?) from John
Wheatley taken in the early 1970s, whilst it was undergoing heavy maintenance. It came on
the register (ex N2523S) in September 1968. On 25 March 1988 this aircraft was on a flight
from Boigu Island, Queensland to Horn Island. It lost power on take-off from Boigu and
crashed into mangrove swamps at the end of the runway. Faulty magnetos in the rear engine
were cited as the probable cause. The pilot was not injured, but -EGX was written off.