VH-EGV Cessna 210J Centurion (c/n 21059083)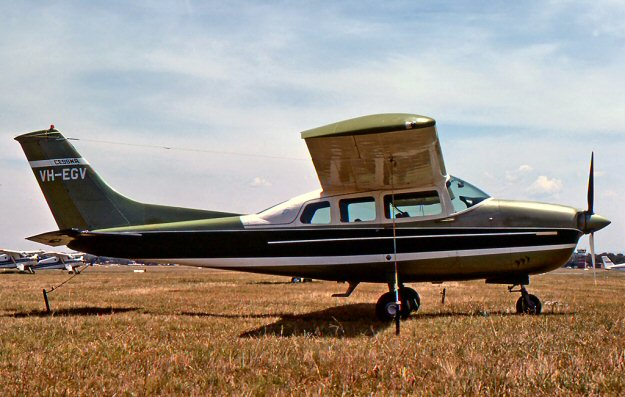 Registered to Schutt Airfarmers in November 1969, VH-EGV had previously been N6183F
with Cessna at Wichita. When David Carter photographed it at Bankstown in 1976 it was
owned by a local car dealer . –EGV was current in October 2016 and owned by Marjorie
Pagani, of Tolga, North Queensland. Pagani is a lawyer and the CEO of Angel Flight, a
charitable service that flies people for free from remote areas to cities for non-urgent medical
appointments.