VH-EGN Cessna 320E Skynight (c/n 320E0070)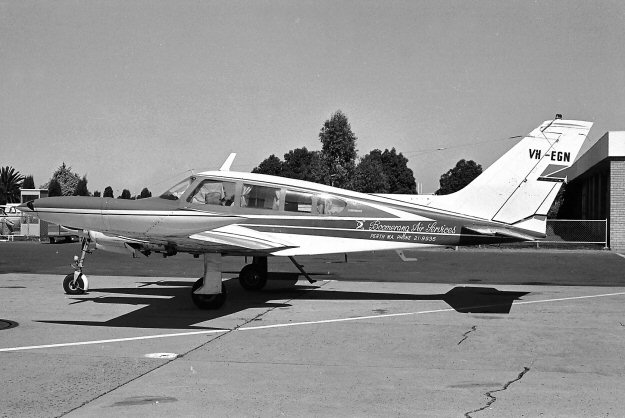 This 320E had had three prior US registrations (N3470Q; N577G; N577GN) before arriving
in Australia in October 1967, and being registered to G.E. Newton. This individual was the
founder of Boomerang Air Services with the Cessna 182J VH-GEN. This Skynight was flown
extensively on charter to WA and NT by Boomerang's chief pilot George Gilbert. Geoff Goodall's
shot above shows it at Perth Airport in April 1971. 310s and 320s were especially difficult to
photograph effectively because of those bloody great tip tanks. Anyway, Boomerang sold it to an
owner in Queensland in 1974 and it was finally cancelled from the register in April 1979.