VH-EFY Cessna 182L Skylane (c/n 182-59002)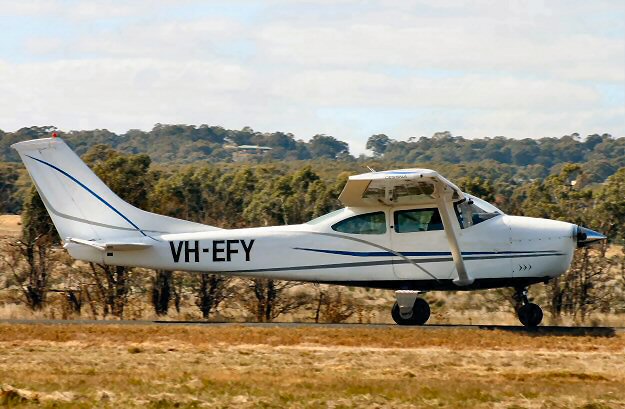 This 1968 Skylane is not appreciably different (at least, externally) from the model currently under
production, some forty years later. Says a lot for the soundness of the design. The above machine
photographed at Kyneton in April 2006 by Barry Maclean, is one of a couple of so in Australia
modified with a platform over the starboard wheel (the port one has the conventional sprung steel
leg) on which skydivers can perch before taking their leap. This feature can be seen somewhat
more clearly in the image of VH-AYA. VH-EFY is currently operated by Skydive Nagambie
Pty Ltd.