VH-EFP Cessna 210H Centurion (c/n 2105897

9)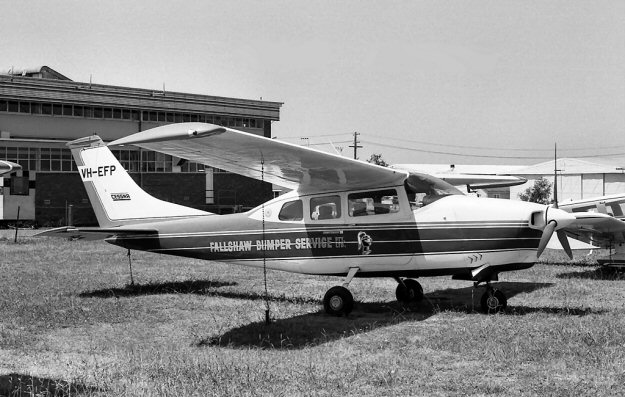 VH-EFT, built as N5979F, was delivered to Fallshaw Bumper Service in June 1968. This
Bankstown company was involved in the manufacture and chroming of bumper bars, a lucrative
business in an era when all cars had chromed metal bumpers. David Carter's picture shows
–EFP at Bankstown in December 1969, a month before Fallshaw replaced it with Cessna 310P
VH-WTF. The Centurion was still on the register in August 2016, owned by Gladstone aircraft
maintenance shop Aerotor. Fallshaw still exists too, now part of a small specialist workshop
at Lismore producing chromed parts for classic, veteran and vintage cars.