VH-EFD Cessna 172H /A1 Skyhawk (c/n 17256502)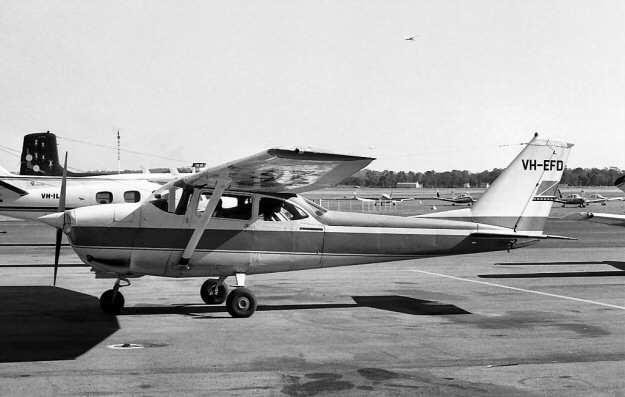 Formerly N8302L, VH-EFD was registered to the Catholic Mission, Order of Friars Minor, at
Aitape in Papua New Guinea in May 1968. It was designated a 172H/A1, signifying it had been
modified in Australia. The nature of the modification is not known. However, a clue may be in
David Carter's 1970 photograph above of the aircraft at Bankstown. The baggage door appears
to open inwards, rather than outwards, and may have been used for airdropping. –EFD was still
current in July 2016, owned by Peter White, of White Fisheries at Port Lincoln, South Australia
with his son Marcus, of North East Victoria, shown as the operator. They acquired the plane in
2012.