VH-EFA Cessna P206C Super Skylane (c/n P206-0425)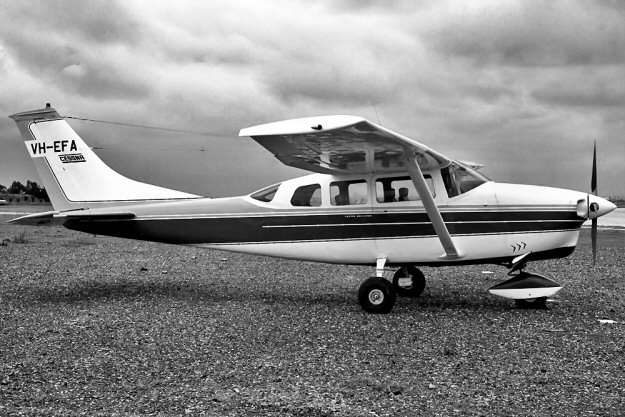 First registered new (ex N8625Z) in January 1968. Danny Tanner's shot above was taken at
Horsham in 1972. VH-EFA was written off in a tragic crash near Cairns on 3 August 2000.
The aircraft was on a flight with pilot, one passenger and a freight of live sea food from
Margaret Bay to Cairns. The pilot got caught up in bad weather and crashed into the sea
off Machans Beach at around 18.50 hrs. . Both occupants were killed.