VH-EDM (3) Cessna 210A (c/n 21057628)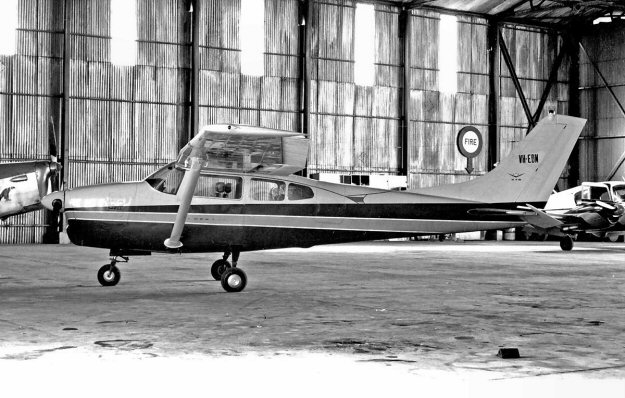 This 210 was one of those VH- registered aircraft with multiple previous identities. Not only
that, but it wasn't -EDM for long, either, being re-registererd from VH-KAI in April 1964 and
changed again to VH-FBM in August 1965. Brian Hays photo above is, therefore, somewhat
of a rarioty It was taken in the hangar at Hobart's Cambridge Airport in February 1965. Prior
to being VH-KAI it was VH-KAF, VH-EMF and initially VH-RHX when registered new in
May 1961.