VH-EDE (2) Cessna 172D Skyhawk (c/n 17249631)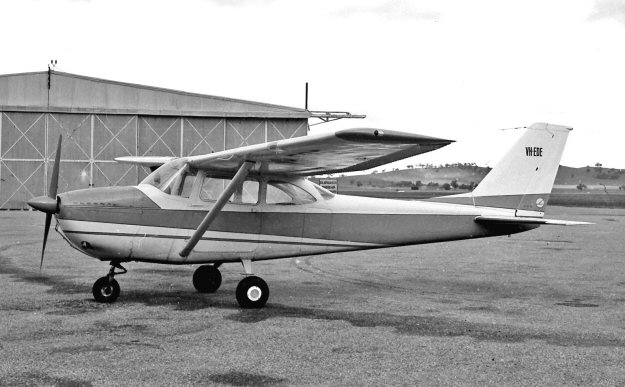 There have been two Cessna Skyhawks registered VH-EDE. They did a registration swap with
VH-RKO. The first one was a 172B and was first registered in December 1960 and re-registered
VH-RKO in January 1963. The second, seen above in this Bob Neate photo taken at Wagga in
1963, was the original VH-RKO and re-registered as VH-EDE immediately upon the first one
assuming that former identity, It was owned by North Coast Air Charter of Buderin, Qld, and
went to other owners before crashing at Zeehan, Tasmania on 12 February 1969.