VH-EBD (1) Boeing PB2B-2 Catalina (c/n 61185)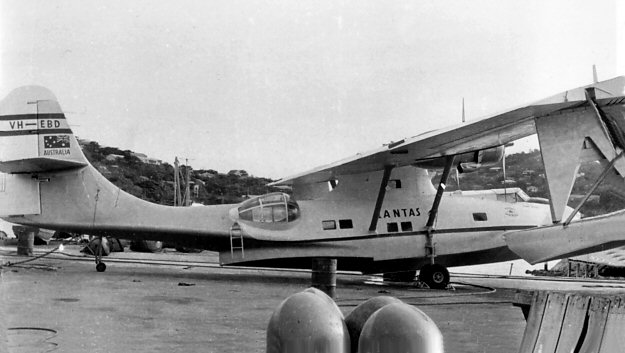 Qantas' had a fleet of seven Catalinas at one stage. They were all Boeing-built. These were used
mainly in New Guinea, and the above badly cropped shot shows -EBD at a cluttered DCA base
at Port Moresby, circa 1954. Correspondent Rowan Hughes indicates that Qantas terminated
all services within PNG in 1957, rather abruptly, when PNG was decreed to be Australian domestic
Qantas may well have been glad to be out of the "terror-tory." Formerly RAF Catalina JX641,
VH-EBD had gone to the RAAF as A24-371. It was officially withdrawn from use in 1959.