VH-EAS (1) Avro 691 Lancastrian 1 (c/n 1184)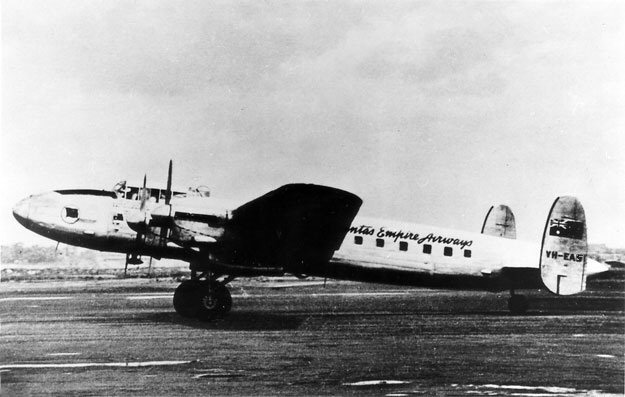 The above shot is from the Geoff Goodall collection, whilst that below, showing the Lancastrian
still with RAAF roundels is via Ben Dannecker. For more background on Qantas' Lancastrians
see the next entry, VH-EAT. As a Lancaster VH-EAS serialed PD164 and became VF155 upon
conversion to Lancastrian standard. Civilianzied as G-AGMD, it was taken on strength by Qantas
in October 1947. . It ground looped upon landing at Dubbo, NSW Airport on 7 April 1949,
causing the undercarriage to collapse. A resultant fire destroyed the aircraft. The official accident
report indicated that "the pilot had attempted a flapless landing under unsuitable meteorological
and wind conditions." Fortunately the crew of five were able to vacate the aircraft.