VH-EAP (2) Lockheed L1049G-82-153 (c/n 1049G-4680)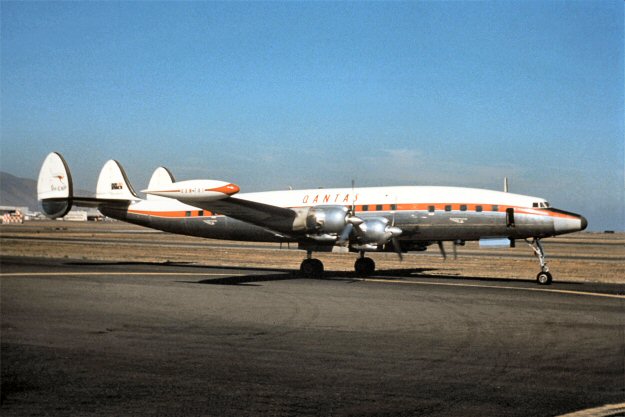 Images of VH-EAP, the last of the Super Connies delivered to Qantas are scarce. This one is from
the Paul Zogg collection and was taken at San Francisco, probably in 1958 when it was flying the
'Southern Cross Route' from Sydney to London. On October 3 1959 it operated the final Sydney-
Johannesburg L1049G service for Qantas before Electras replaced them. Shortly after that -EAP
was sold back to Lockheed becoming N9723C. After stints with Resort Airlines and Twentieth
Century Airlines it wound up at Fox Field in Lancaster, CA where it was, at one time, slated to be
used in a movie. This did not transpire and the Connie was scrapped at Burbank in 1974.