VH-EAN (2) Lockheed L-1049H-82-133 Super Constellation (c/n 1049H-4803)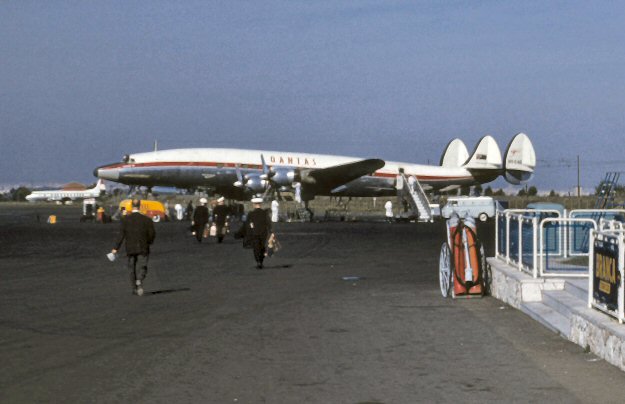 The only shot of VH-EAN I have been able to unearth is this long distance one from the Paul Zogg
collection. Since the craft had been fitted with weather radar in the above shot and since it was
converted to a freighter in October 1959 (which would obviate the need for passenger steps) this
would place the dating of this photo as 1958 or early 1959. Venue: Rome, Ciampino? It was sold
back to Lockheed in 1962 (traded in on an Electra II?) and became N7777C. It was leased to
Alaska Airlines in 1964 and suffered an undercarriage failure at Kotzebuie in April 1967 resulting in
its being withdrawn from service . It wound up as a bar and restaurant in the 1970s until finally
broken up in September 1980.