VH-EAJ (3) Boeing 707-338C (c/n 19630)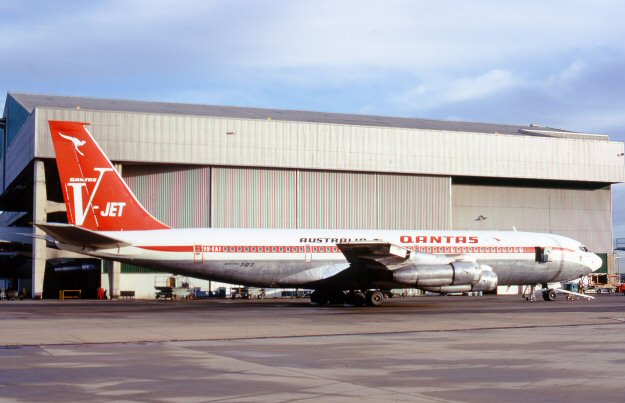 When Greg Banfield took the above shot at Mascot on 12 July 1974 VH-EAJ was still wearing
its original name of

'City of Geelong'

. It would be renamed

'City of Broken Hill'

the next year.
His evocative night shot below was taken a couple of months earlier. In March 1976 it was
sold to British Caledonian Airlines as G-BDSJ and named

'County of Fife'

. It was then sold to
Uganda Airlines in 1981 becoming 5X-UBC. C/n 19630 was destroyed when it crashed while
landing in fog at Rome's Flumicino Airport on 17 October 1988.