VH-EAJ (2) Lockheed L-1049C-55-81 Super Constellation (c/n 1049C-4549)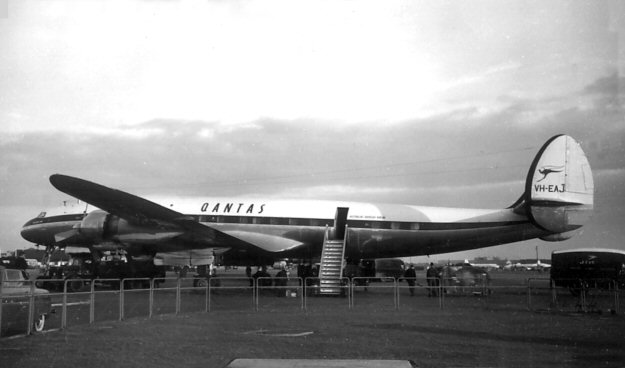 This evocative shot by Jennifer Gradidge was taken at London Airport (pre Jet-ramp) in the
late 1950s. The evening sun is shadowing the port fin and rudder over the fuselage. After conversion
to a L-1049E, VH-EAJ was sold in the US as N9718C.