VH-EAI (1) Convair C-87 Liberator (c/n 39)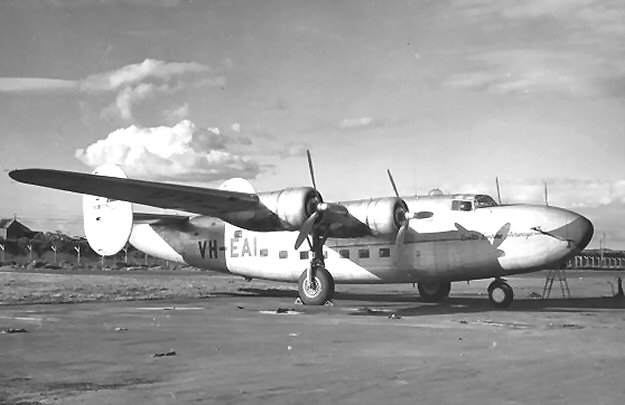 At the end of World War II, long range transport aircraft were in short supply. The RAF had been
using the Consolidated LB-30 Liberator for these duties and released several of them to BOAC in
1944 for their North Atlantic Return Ferry Service. Four of these were subsequently transferred to
Qantas Empire Airways for their Indian Ocean route. Only two of the ex-BOAC machines were
ever registered in Australia, being G-AGTI which became VH-EAI (seen above in the image from
the E.A. Crome collection, via the National Library of Australia) and G-AGTJ which became
VH-EAJ. VH-EAI was broken up for scrap in 1950.