VH-EAG (2) Boeing 707-338C (c/n 19627)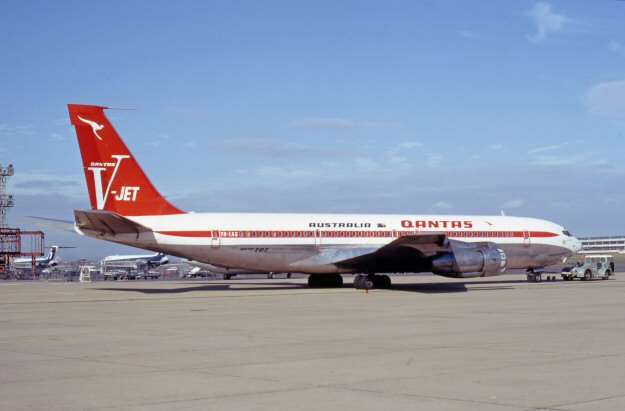 Here's -EAG at Mascot in March 1974 just after it had been renamed

'Alice Springs'

from


'City of Hobart'.

(See close up of nose in picture # 3). By June of 1976 (image immediately
below) it had received its ultimate Qantas livery. Withdrawn from airline service in 1979,
it went to the RAAF as A20-627. The serial numbers of the Boeings in RAAF service were
the 'last three' of their c/ns. At the foot of the page is a shot of A20-627 in 'interim' RAAF
livery (including a close up of the tail with serial number). This Boeing was cannibalized in
2001 as parts for the other 707s in service and ultimately scrapped at RAAF Richmond in 2009.
All photos by Greg Banfield.