VH-EAG Lockheed L-1049C-55 Super Constellation (c/n 1049C-4539)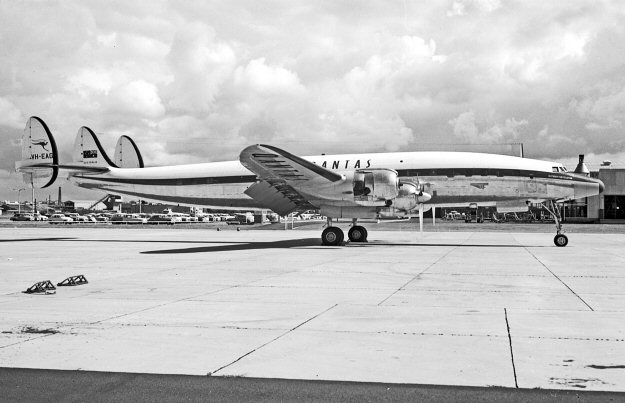 Built as a L-1049C in 1954, this Connie was converted to L-1049E standard in 1956. It was, in
fact, the first Super Constellation delivered to Qantas (and, ironically, the last to be disposed of).
Greg Banfield's shot,(above) was taken at Mascot in January 1963, just before it was traded in
to Boeing on a 707.. Both outer props had been removed. My shot (below) was taken at
Mascot a decade earlier in 1954. I acxtually saw the remains of it again at Burbank in 1964
after it had been sold to Airmotive Inc for parts.