VH-EAD (1) Lockheed L-749-49 Constellation (c/n 749-2573)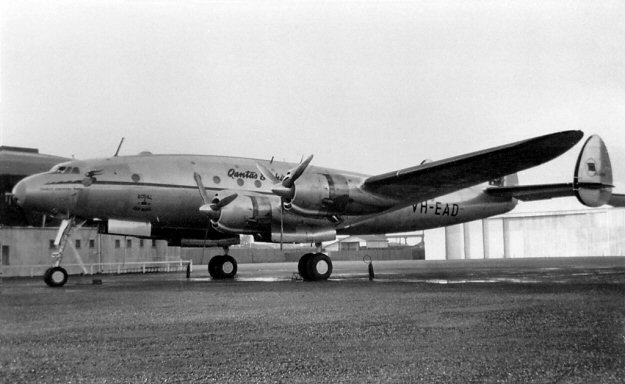 Two shots of the fourth Connie, VH-EAD. The top photograph taken by Gus Grulke circa 1948
at Eagle Farm Airport, Brisbane, is from the Peter Gates collection. It shows the aircraft in the original
1947 'Qantas Empire Airlines' color scheme, with fuselage registration. The lower shot shows the
machine, now white topped, at a very dug-up Mascot in the early 1950s. Like its sister VH-EAC,
this aircraft was also sold off to Aerovias Guest in 1955, this one becoming XA-LIP. The L-749s
were gone from the Qantas asset register just as soon as the L-1049s were delivered. Presumably
markets had been found for them whilst the airline was awaiting the later marque.