VH-EAC (2) Lockheed L-1049E-55 Super Constellation (c/n 1049G-4606)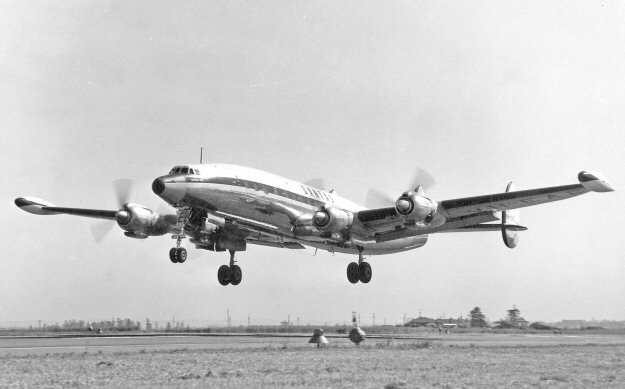 Built as a L-1049E this Super Connie was converted in 1958 to 'G' standard. The Qantas shot
above, via the Ben Dannecker shows it in that configuration. VH-EAC crashed while aborting
a take off from Mauritius Airport en route to Cocos Island on 24 August 1960 when the Number
3 engine lost power. The aircraft skidded off the end of the wet runway and the port undercarriage
collapsed. The 38 passengers and 12 crew managed to evacuate the aircraft safely before it was
destroyed by fire.