VH-EAA (2) Lockheed L-1049E-55 Super Constellation (c/n 1049E-4580)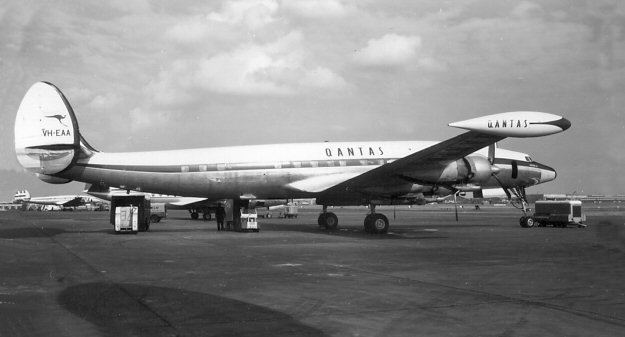 This nice shot is by Jennifer Gradidge taken at London Heathrow in the late 1950s. The L-1049Es
were delivered in 1955 and had a maximum passenger capacity of 109, although I doubt Qantas used
that density on their long haul routes. This aircraft had been converted to L-1049G status when this
photograph was taken, being the high gross weight version with tip tanks. It was sold in 1963 in the
US as N9714C.