VH-DZW Cessna 150J (c/n 15069312)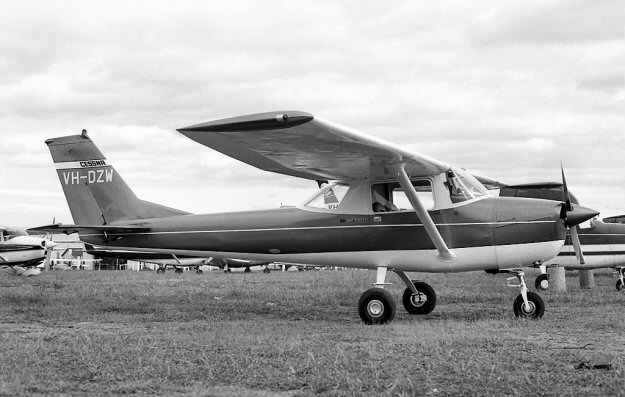 <> This was the only 1969 model Cessna 150J imported by Rex Aviation. It was done to meet its
contract obligations with Cessna to have at least one example of the current Cessna line-up on the
showroom floor . The problem for Rex was that for the previous two years it had been under
pressure from Cessna to import large numbers of 150Gs and 150Hs as part of a global push to
become the dominant force in flight training This was driven by the belief that pilots were more
likely to buy an aircraft from the same family as the one they learned on. When the 1969 model
year started Rex still had many unsold 150Gs and 150Hs on its books. David Carter photographed>

–DZW on the Rex flightline at Bankstown in 1970 . It was to have a short stay on the register and
was lost in a crash at Two Wells, South Australia on May 10, 1971. In the 1990s, two used 150Js
were imported and –DZW was no longer unique.