VH-DZV Cessna 177 Cardinal (c/n 1770162)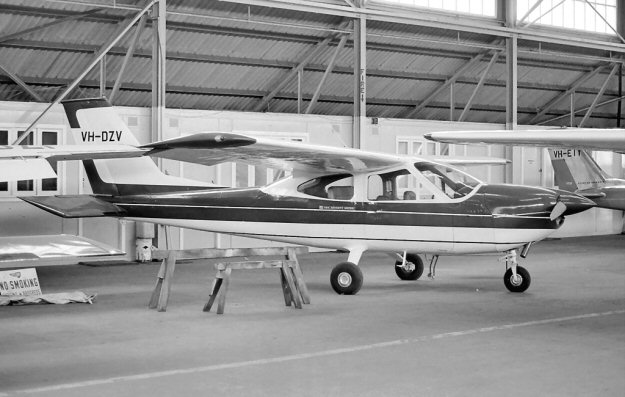 Three years were to pass between when –DZV rolled off the Cessna production line in 1967 and
its appearance on the Australian register in April 1970. It had been registered N2362Y but for
most of those three years it sat in its shipping crate while Cessna dealer Rex Aviation found a buyer
for it. David Carter's nice shot of it above was at Bankstown in Rex's assembly hangar around
the time it appeared on the register in the dealer's name. –DZV was damaged early in 1971 and
struck off the register. It was to prove a short-term setback, however, and it was restored in Oct
1971. The Cardinal was withdrawn from use again in December 1983 before once more being
restored in May 1985. It was till on the register in July 2016, owned by Shepparton Aircraft
Hire since June 2007.