VH-DZR Cessna 177 Cardinal (c/n 1770286)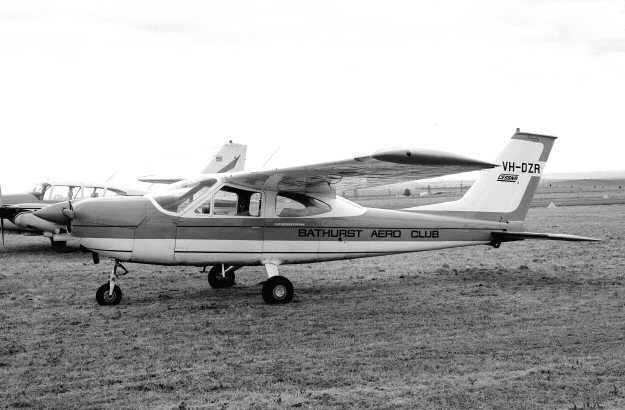 Another of the twenty or so Cardinals imported in 1968/69, this one being first registered in Feb
of '68. Greg Banfield saw it at Bathurst, NSW on 19 September 1976. It is currently based in
Bundaberg, Queensland, and Ian McDonell saw it at Redcliffe in November 2011 (below). Nice
paint job, but I wish the owner had painted the rego a little larger.