VH-DZQ Cessna 177 Cardinal (c/n 17700158)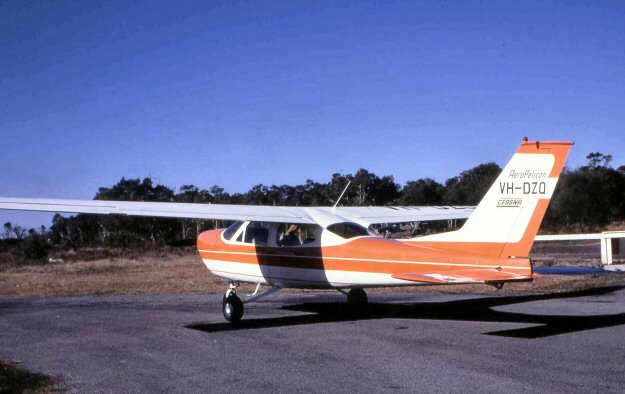 Another cantilever-winged Cardinal. This one, of D.L. Hilder's Pelican Air Charter Service, was
was first introduced to the Australian civil register in April 1969. Seen above by John Wheatley
in 1970. The corporate owner name was changed in 1974 to AeroPelican Intercity Commuter
Air Services. Following its sale by AeroPelican in 1976 it had several owners, mainly in NSW,
before crashing near Canberra on 14 December 1980.